Chamada Prestige Hotel and Spa
Kyrenia
Kyrenia
Experience a luxurious brand-new 5* stay with exceptional service
Ultra All-Inclusive Family Luxury Beach
Just in an all-inclusive luxury hotel!
Chamada Prestige Hotel is a Tripadvisor award-winning all-inclusive hotel. It is perched on a high platform, looking down onto Kyrenia's centre from an oasis of lush palm trees. There are breathtaking scenery and panoramic vistas from every direction to enjoy.
Why Holiday Makers Love it:
State-of-the-art Facilities
Lotus Spa
Private Beach Club
Perfect for Families or Couples
All-inclusive Board Basis
Brand-New Rooms
Tripadvisors' Travellers' Choice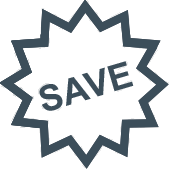 Special Offers available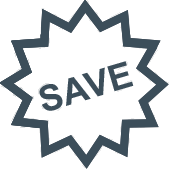 Special Offers available
A luxurious experience awaits you at the brand-new Chamada Prestige Hotel and Spa, located at the centre of Kyrenia. New lavish furnishings and spectacular views grace every room at the hotel.
The hotel boasts a captivating private beach, complemented by one of the island's top beach clubs, creating a lively coastal ambience for your enjoyment. To enhance your convenience, the hotel offers a complimentary shuttle service, ensuring easy access to this enticing beach. There is also À La Carte All-inclusive service right by the shore.
You can dine at Chamada's main buffet restaurant (Morning, Lunch and Dinner), on open terraces facing the turquoise pool and sea or in a pristine dining hall with impeccable service. Chamada's all-inclusive concept goes beyond expectations, extending its delightful offerings to the poolside snack bar. Here, you can treat yourself to an array of delectable dishes and refreshing beverages while enjoying the relaxing poolside atmosphere. Additionally, there is a stylish À la carte restaurant named Ocakbasi and a Shisha bar where you can enjoy premium drinks and choose from a wide selection of different shisha flavours.  
There is also an indoor pool, Turkish baths, steam room, relaxation room, and Sauna in the Lotus Spa and fitness centre at the Chamada Prestige Hotel. 
At the Chamada Hotel, the detail is everything and everything is the detail. A feeling of bliss and serenity is created by the small things at Chamada, and Chamada strives to highlight this.  
Take a stroll along our picturesque pathways, relax by our azure pools, or relax in our spectacular spa. Relax on your balcony while enjoying a pristine room of sophistication. 
Cyprus Paradise Experts Recommend 
10 minutes drive from the Chamada Prestige you can visit Kyrenia town, the jewel of the Mediterranean. Stroll in the harbour of Kyrenia and have a drink while watching the sparkling waters or enjoy a wonderful meal while awing at the historic buildings all around you. Take a walk back in time at Kyrenia castle and experience the vast history of Cyprus and learn about all of the settlers that have shaped this incredible Mediterranean island or visit the incredible Shipwreck museum. 
The hotel features 187 elegant and stylish rooms and the professional accommodation team will host them for your ultimate comfort and relaxation. Room Service is chargeable. The hotel boasts an exquisite private beach club, where you'll discover a haven of opulence with lavish cabanas and sumptuous sunbeds.
The Chamada Beach Club will be closed from October 15, 2023.
Please note that some services and amenities may not be available during low season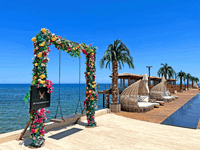 Chamada Beach Club
There is a fantastic beach club at the Chamada Prestige Hotel that is only a short shuttle ride away. Here, you may unwind on padded lounge beds under cabanas or jump into the cool water from the long piers that extend out into the glistening waves. The beach club also hosts live events where you may dance till the sun sets with a drink in your hand and music in your ears. With the À La Carte all-inclusive service, offering unlimited drinks & snacks, you have everything you need for a truly indulgent experience on the beach.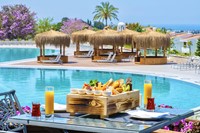 An all-inclusive experience
Breakfast, lunch, and dinner are included on the all-inclusive board basis. To accompany meals, an open buffet is served in the Elegant main restaurant. At select times, drinks and snacks are also available at the Lobby Bar & Patisserie, Pool Bar & Vitamin Bar. The hotel's private beach also has an À La Carte All-inclusive Beach Bar which means you can indulge in an unlimited variety of drinks and snacks right on the beach. Please note Room Service is supplementary and charged.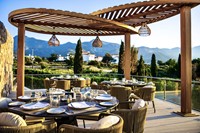 Saviour the favours
You can enjoy delectable oriental cuisine at the Ocakbasi à La Carte Restaurant while taking in breathtaking views of Kyrenia's panoramic landscape and calm gardens. Additionally, you can unwind for hours at the Terrace Shisha Bar while enjoying a luxury cocktail menu or one of the many prestige shisha variants. Please note the À la carte restaurant and shisha bar have additional surcharges.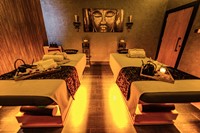 Lotus Spa
The Lotus Spa is equipped with lovely furnishings, relaxing areas, a fitness centre, and 2 indoor pools. The Turkish bath, sauna, steam room, and regular relaxation rooms are accessible to everyone. There is also a vitamin bar where you can savour complimentary soft drinks to refresh and revitalise. Additionally, VIP packages are offered.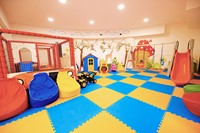 Caramel Mini Club
During their visit, children can let loose their lively side at Caramel Mini Club's entertaining and engaging activities. Children between the ages of 0 and 12 can use child and baby care services. The hotel's playground ensures endless fun and joy for children, keeping them entertained throughout their stay.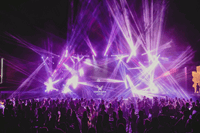 Dance under the stars
Chamada frequently holds live concerts where you may listen to music from well-known musicians while taking in the sunset or sipping a cocktail under the stars. Popular for its vibrant nightlife and mesmerizing experiences, Chamada is undoubtedly one of the finest entertainment destinations on the island.
Where is the Chamada Prestige Hotel and Spa?
Chamada Prestige is located on land with views of the mountains, the sea, and the city, 30 minutes from Ercan Airport, and 8 minutes from Kyrenia. It is located on the coast of the lovely and well-liked village of Catalkoy.
30 mins drive to Ercan Airport (ECN
11 mins drive to Diana Beach
5 mins drive to Kyrenia Castle
8 mins drive to Kyrenia city
Chamada Prestige Hotel and Spa
Kyrenia