Fairmont Cyprus Holiday Village
Kyrenia
Kyrenia
Contemporary bungalows with dramatic mountain scenery close to beaches in a peaceful location.
Small & Friendly
Relax in the mountain air at this modern resort
The Fairmont Holiday Village is a family-owned resort with 18 strikingly contemporary bungalows arranged on terraces around the pool. Set in the foothills of the mountains in the village of Karaman, the resort has superb mountain and sea views from its peaceful location. This is the place to find warm Cypriot hospitality and stylish facilities within easy reach of local beaches and Kyrenia town centre.
FREE WiFi in all rooms & public areas
Why Holiday Makers Love it
Tasty Breakfast Buffet
Ideal For Couples & Families
Peaceful Location
Contemporary Terraced Bungalows
Spacious Rooms
Friendly And Helpful Staff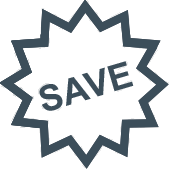 Special Offers available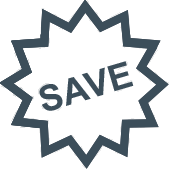 Special Offers available
The Fairmont Holiday Village combines great value and service with modern well-designed accommodation in a beautiful unspoilt location near Kyrenia. 
This modern resort is situated in Edremit, near the stunning mountain village of Karaman near Kyrenia. It is just 1km (or a 10-minute walk) from the popular Escape Beach Club and about 4km from the bustling harbour and town at Kyrenia city centre. Whether you want a peaceful retreat, gorgeous sandy beaches or shopping and nightlife, the Fairmont Holiday Village has it all!
Accommodation is in stylish modern bungalows in this modern terraced complex, all overlooking the central swimming pool and sun terrace. Curving arches and white domed roofs make a surprisingly modern statement. Inside, guests can spread out in the spacious rooms which are well-appointed with contemporary furniture. Private terraces provide a quiet place to relax and soak up the mountain and sea views. The focal point is the sweeping curved pool surrounded by sun loungers on the sun terrace. It's a delightful place to relax in the sun as part of your North Cyprus holiday.
Cyprus Premier Experts Recommend
The pretty mountain village of Karmi is just a few minutes from your Fairmont Holiday Village accommodation and is well worth a visit. If you are walking, follow the road up the mountain through the village of Edremit, past the quaint basket shop and the Treasure Restaurant to reach this fascinating village. Don't miss the tombs dating back to the Middle Bronze Age which were excavated nearby.
Walkers will appreciate the scenic nature trail in the area. In spring it is particularly beautiful with fields of wild flowers in a palette of bright colours. Other local highlights to look out for are the historic Greek Cypriot Orthodox church and a local art gallery with traditional paintings. Places to eat nearby include a small pub called The Crow's Nest, the Halfway House Restaurant and theSpot Bar which offers stunning views across to St Hilarion.
You might like to visit St. Hilarion Castle, which is the most preserved ruin of the three preserved castles in Kyrenia. The other two are Buffavento Castle and Kantara Castle. St Hilarion Castle is perched on a rocky crag and is easy to spot with its fairy-tale turrets, towers and windows. Once connected to the Crusades, this castle is said to have inspired the romantic Bavarian castles of King Ludwig and Walt Disney's Sleeping Beauty Castle in Disneyland, California..
Escape Beach Club, also known as Landing Beach, is the closest beach to the resort and is around a  10 minute walk away. It was where the Turkish Navy landed during the peace intervention in 1974.  The historic Peace and Freedom Museum near the beach is a popular local attraction. Escape Beach is well known for its watersports, beach parties and restaurants. Another popular local beach is at Kervansaray, a similar short walk from the Fairmont Holiday Village.
Those wanting to hop on a bus and explore the sights and shops of Kyrenia should ask the hotel staff for directions to the lower road. From there, wave down a local bus which will deliver you into the heart of Kyrenia's bustling shops, restaurants and harbour attractions. Boat trips, Kyrenia Castle and several museums make this a top place to visit with plenty of bars, restaurants and nightlife.
Please note that some services and amenities may not be available during low season
Cool Mountain Views!
The main attraction at the Fairmont Holiday Village is the impressive freshwater swimming pool, which is immaculately maintained and enjoys scenic mountain views. There is a special designated children's area and a pool bar serving drinks and snacks. The surrounding pool terrace has ample sun loungers and plenty of space for sunbathing or reading without being overcrowded. It's a place to relax and sunbathe with the occasional dip in the pool to cool off.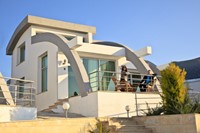 Al Fresco Dining
Guests at the Fairmont Holiday Village can start the day with freshly prepared breakfasts served buffet-style in the attractive restaurant. Delicious lunches and a la carte dinners are available and can be enjoyed at outdoor tables during the warmer months. The pool bar is the place to enjoy long cool drinks during the day as well as cocktails at sunset and a host of other drinks in the evening.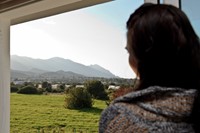 Plenty of activities nearby!
The Fairmont Holiday Village offers a good choice of organised activities for those looking for an active holiday. You can try your hand at paragliding, clay pigeon shooting, horse riding, trekking, as well as a variety of water sports and beach activities just a short distance from the resort.
Where is the Fairmont Cyprus Holiday Village?
The Fairmont Holiday Village is situated around 2 and a half miles from Kyrenia town centre along the new Kyrenia bypass. It is just half a mile (1km) from the popular Escape Beach Club, in the foothills below Edremit mountain village.
6 minutes drive to the nearest sandy beach (Escape Beach)
10 minutes drive from Kyrenia town
40 minutes transfer from Ercan airport
1 hour 30 minutes transfer to Larnaca airport
Fairmont Cyprus Holiday Village
Kyrenia