Kyrenia Palace Boutique Hotel
Kyrenia
Kyrenia
A luxurious boutique in the heart of Kyrenia!
Adult Only Small & Friendly
Located in Kyrenia Harbour!
With its stone structure and highly stylised décor, this boutique hotel offers a truly one-of-a-kind experience in the heart of the wondrous Kyrenia Harbour.
FREE WiFi in all rooms & public areas
Why Holidaymakers Love It
Located in the Kyrenia Harbour
Walking Distance from Amenities
Highly Bespoke Furnishings
Surrounded by Historical Buildings
Attentive & Friendly Staff
Ideal for Couples & Families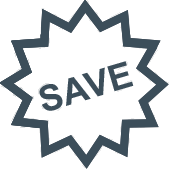 Special Offers available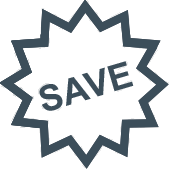 Special Offers available
Originally built in 1889 as a mansion, the hotel is surrounded by history and it embodies the elegance and characteristics of a palace in every aspect.
Located only a few minutes' walk away from the beautiful Kyrenia Harbour, Kyrenia Palace Boutique Hotel truly offers a unique experience that will undoubtedly take guests on a dreamy journey. Its impeccable décor dressed in gorgeous antique works places this boutique hotel in a league of its own. From its invigorating spa services offering a range of massage therapies to its great selection of delicious dishes, the hotel defines excellence and aims to amaze. With its prime location in central Kyrenia, guests have all the exciting amenities of the city at their doorstep. 
Cyprus Premier Experts Recommend
The hotel is ideally situated within a stone's throw from Kyrenia Harbour where you have incredible facilities at your fingertips; including souvenir shops, boat tours, dinner cruises and fishing trips. You also have the benefit of the Kyrenia Harbour Tourism Office where you can obtain detailed information regarding events, local sights and directions. The harbour is particularly famous for its colourful nights particularly in summer with a plethora of cafes, bars and restaurants that will make for an exciting night out. The hotel is within walking distance from the Cyprus Life Museum and the magnificent Kyrenia Castle where you can learn more about Kyrenia's incredible history.
If you would like to go for a swim, there are a number of options available to you which are similarly a short walk away from the hotel. These include the Dome Hotel and Rocks Hotel, both with their own swimming pools and with direct access to the beautiful waters of the Mediterranean featuring plenty of deck space for sunbathing. You also have the option of Lords Palace Hotel which has large swimming pools as well as a sandy beach. Do bear in mind, however, that access to the beach and the pool at these hotels would be at a charge. Alternatively there is also the public sandy beach of Diana Beach at Karakum, which is only a 15 minutes away on foot.
Please note that some services and amenities may not be available during low season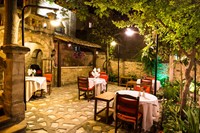 Exquisite Food under the Moon
Enjoy delicious a'la carte meals with exquisite wine to the accompaniment of great service at the hotel's scenic gardens.
Historical Rejuvenation
Access to the hotel spa is free to all staying guests, where you can enjoy a range of massage therapies, sauna sessions or fitness exercises in a historical setting.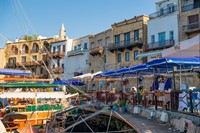 Delights of the Harbour
Kyrenia Harbour is merely within a few minutes' walk away where you can make the most of the lively atmosphere at the cafes, bars and restaurants. A night out at the harbour will undoubtedly be a highlight of your stay.
Where is the Kyrenia Palace Boutique Hotel?
The Kyrenia Palace Boutique hotel is located on the east side of the historical Kyrenia Harbour behind and in between a selection of bars and restaurants.
15 minutes walk to the nearest sandy beach (Lord's Palace Beach)
5 minutes walk to the historical Kyrenia Castle
40 minutes transfer from Ercan airport
1 hour 30 minutes transfer from Larnaca airport
Kyrenia Palace Boutique Hotel
Kyrenia