7 Nights

Mon, 10 May 21

Mon, 17 May 21
Hotel Details
Customise Your Holiday
Summary
Final Step
Kyrenia
Relax amidst stunning Mediterranean gardens and exceptional rural scenery at this friendly boutique hotel
Beach
Fabulous accommodation and wonderful Cypriot cuisine!
The Lapida Garden Hotel is exactly what its name suggests – a tranquil boutique hotel set in glorious gardens in the charming village of Lapta. Close to beautiful beaches and mountain scenery, this is a place to relax and enjoy the warm culture and friendly service offered by this family-owned resort.
FREE WiFi in all rooms & public areas
Why Holiday Makers Love it
Stunning Garden
Friendly And Welcoming
Large Sun Terrace
Peaceful Natural Surroundings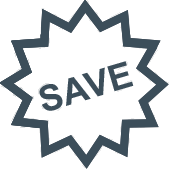 Special Offers available
Duration:
:
This offer can be combined with other offers.
The Lapida Garden Hotel offers a relaxing stay near Lapta, sandwiched between the mountains and the beautiful coast of North Cyprus. The garden is a haven of tranquility for relaxing by the pool and enjoying the hotel's excellent amenities.
Lapida Garden Hotel is open all year round with all the personal attention and service you would expect from a boutique hotel. Fethi, his family and staff ensure that every guest feels pampered and enjoys their stay with comfortable rooms, beautiful pool terrace, colourful Mediterranean gardens and scenic mountain views. Your comfort is assured with air-conditioning and central heating, TV, Wi-Fi and wrought iron balconies providing private outdoor space.
Cyprus Premier Experts Recommend
Enjoy a pleasant stroll with stunning coastal views from the nearby Lapta Coastal Walk, which is just a few minutes' drive from the Lapida Garden Hotel. At the far end of the promenade is the beautiful Sardunya Bay where you can enjoy sunbathing, boat trips and a casual lunch at the popular waterfront restaurant.
Other great places to eat include the Silver Rocks Restaurant on the main road, just a short drive from the hotel. This is the perfect place for enjoying coffee, a cool drink from the bar or a delicious meal with stunning coastal views. The restaurant even has a pool for visitors to enjoy a cool dip! The Wild Duck is another well-known local restaurant, just a 2-minute drive away. Perfect for lunch, it has a small park and animals to pet, making it popular with families.
After dark, head to JK's Bar for a lively evening of entertainment. Take a taxi or drive along the main road, take the right turning for the Sempati Hotel and follow the road. Also on the main road, the Fly Inn and The Lodge are about 5 minutes away on the popular Lapta Strip. It is a vibrant place with many restaurants and bars, some with sea views.
Just 30 minutes by local dolmus bus is Kyrenia. This lively town has plenty of shops, bars and restaurants as well as the old castle and Shipwreck Museum in the harbour.
The friendly hotel owner and staff will be happy to provide more ideas on places to visit, and directions for reaching some of the hidden gems in North Cyprus.
Please note that some services and amenities may not be available during low season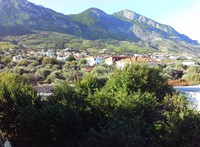 Head to the Beach
There are several beautiful sandy beaches about 1.5km form the Lapida Garden Hotel, including the popular Sunset Beach. Some of the nearby beaches charge a small admission fee and offer sunbeds and watersports at an additional cost.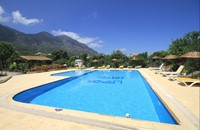 Healthy Freshwater Pool
The Lapida Garden Hotel boasts a spacious freshwater swimming pool surrounded by a sun terrace in the beautiful garden setting. The pool has a separate shallow area for youngsters to splash and play. The pool area has ample sunbeds, terraces and lawned areas with ample seating and a hammock for the ultimate relaxation. The Pool Bar serves drinks right to your sunbed.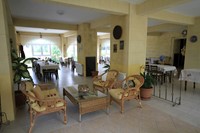 Traditional Cuisine
Board basis is bed and breakfast; half board is available for a supplement. The light and spacious restaurant offers breakfast and dinner, served as an open buffet. You'll find a choice of delicious dishes at every meal, often featuring the hotel's speciality Turkish Cypriot cuisine. Personal service is emphasised at this small family-run hotel and waiters remember guest's names and food preferences to enhance every dining experience. The food is prepared by Grandmother and you will not want to miss her melt-in-the-mouth speciality of slow-roasted lamb cooked in the traditional way in the hotel's clay oven.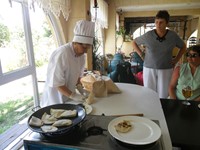 Authentic Cypriot Entertainment!
During the peak summer season, the Lapida Garden Hotel puts on a programme of live entertainment including cultural Cyprus evenings and Sunday BBQs. The hotel offers traditional cookery lessons where participants can learn to make bread, pastries and delicious foods from scratch in the hotel kitchen. The hotel also offers a range of excursions and sightseeing trips around the island with an English speaking guide. Checkout the many destinations including the Karpaz Peninsula, Village Tours, Famagusta, Bellapais and Nicosia, as well as horse riding and scuba diving.
Where is the Lapida Hotel?
The Lapida Garden Hotel is situated around 10 miles west of Kyrenia town centre in the village of Lapta. Nearby you will find plenty of restaurants and bars located on the Lapta strip. Within a short drive you can find plenty of beaches, shops and restaurants.
7 minutes drive to the nearest beach (Sardunya Bay)
9 miles west of Kyrenia town
40 minutes transfer from Ercan airport
1 hour 30 minutes transfer from Larnaca airport