Les Ambassadeurs Hotel
Kyrenia
Kyrenia
Utmost Luxury Combined with Breath-taking Facilities
Luxury
Highly recommended by Cyprus Premier!
This recently opened plush hotel boasts a seafront setting close to the centre of town. Its eye-catching décor, splendour & elegance complimented by the warmth of Turkish hospitality graces every visitor with a unique regal experience.
Why Holiday Makers Love It
Brand New Hotel
Fantastic Facilities
Located near the Kyrenia Harbour
Choice of Bars & Restaurants
Modern & Indulging Spa
Glamorous Interiors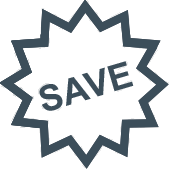 Special Offers available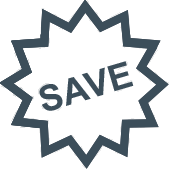 Special Offers available
The Ambassadeurs Hotel is definitely something new and glitzy, rich in ornate furnishings and opulent amenities, it's certainly a recommended choice for refined holidaymakers to indulge by the sea.
Boasting fantastic views over the Mediterranean, this brand new hotel offers extravagant five-star accommodation close to the buzzing centre of Kyrenia Town. Situated in an enviable seafront position, flaunting stylish marbles, sparkling chandeliers and luscious fabrics it offers an unforgettable and privileged holiday experience. Its guests can expect to fully luxuriate in modern and sophisticated facilities, including a majestic SPA with innovative treatments, a breath taking pristine pool, banquet - like restaurants and enjoy waking up in gorgeous, light and airy rooms looking over the sea.
Cyprus Paradise Experts Recommend:
You can enjoy both shopping and sightseeing whilst at Les Ambassadeurs due to its close proximity to Kyrenia Town & Harbour. You are also spoilt for choice with the variety of charming roof top restaurants, bars, coffee stops…and a traditional boat ride along on the Mediterranean Sea from the harbour is a definite must!  The historical Kyrenia Castle and Shipwreck Museum are famous sightseeing hotspots situated at the east end of the harbour not to be missed. Often missed half way around the harbour is the Carob and Cyprus Life museum, packed with local history and the Icon Museum, located in the former Greek Orthodox Arkhangelos Church, is the perfect choice for exploring both art and history.
If you hire a car, you can enjoy experiencing the island to its full potential.  The hotel offers a free car park and many interesting places are easier to reach.  The traditional villages of Bellapais and Karmi, the extensive golden beaches of Kyrenia and the breathtaking mountain castles are all recommended sites to see whilst visiting the stunning coastal town of Kyrenia.
Please note that some services and amenities may not be available during low season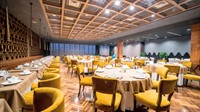 Dine in Class
The main restaurant, Louis Thirteen serves open buffet breakfast and dinner with lovely pool views. The Pool Bar and the Infinity Pool Bar are ideal for enjoying mouthwatering snacks and cocktails with stunning sea and pool views.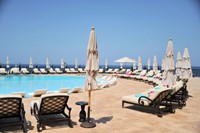 A Grand Swim
The hotel's 50m sq. grand pool offers a firm promise of an incredible and truly atmospheric swim, not just with its size but also its exquisite poolside furnishings and beautiful palm trees surrounding the pool.
Pure Relaxation
The hotel spa offers an unparalleled level of service, from a traditional Turkish hamam to jacuzzis and steam baths as well as a plethora of massage and beauty treatments. The spa is set in an incredibly relaxing atmosphere, dressed in elegant styles with floor-to-ceiling marble works that truly put a regal touch.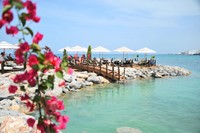 A Tranquil Beach Experience
The hotel's unique beach allows guests to make the most of the incredible weather of North Cyprus to the accompaniment of stunning views of the sea and the Kyrenia coastline, with lots of sun lounges and sitting areas where guests can spoil themselves with refreshing cocktails and exotic fruits.
Where is the Les Ambassadeurs Hotel?
The Ambassadeurs Hotel & Casino is situated on the Kyrenia seafront just 2 km from Kyrenia town centre.
Located on the Seafront with private beach
50 minutes transfer from Ercan Airport
1hr 30 Minutes transfer from Larnaca Airport
Les Ambassadeurs Hotel
Kyrenia