7 Nights

Mon, 10 May 21

Mon, 17 May 21
Merit Crystal Cove Hotel (Kyrenia)
Hotel Details
Customise Your Holiday
Summary
Final Step
Merit Crystal Cove Hotel
Kyrenia
Kyrenia
A luxury paradise with beach, casino and spa
ULTRA ALL INCLUSIVE
Family
Luxury
Beach
Family-friendly amenities in a beautiful location!
The Merit Crystal Cove Hotel and Casino is enviably located in one of the most beautiful coves in North Cyprus where clear blue waters meet private golden sandy beach. This luxury hotel has everything guests seek for a relaxing fun-filled holiday in luxurious five star surroundings with outstanding service.
FREE WiFi in all rooms & public areas
Why Holiday Makers Love it
Panoramic Mediterranean Views
Private Sandy Beach
Amazing Cuisine At Every Meal
Enjoyable Entertainment For All Ages
Upscale Comfort & Quality
Unrivalled Attention To Detail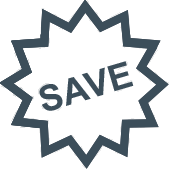 Special Offers available
Duration:
:
This offer can be combined with other offers.
The Merit Crystal Cove Hotel and Casino is undoubtedly one of the top resorts in North Cyprus with 5-star standards throughout. Opulently furnished rooms and spacious suites enjoy views of the beautiful pool, landscaping and crystal clear blue sea. 
Backed by mountain and sea views, the Merit Crystal Cove Hotel and Casino overlooks a breathtakingly beautiful cove with a private golden sandy beach. The hotel features immaculate interior décor relieved with splashes of greenery and huge windows offering panoramic views of the glittering Mediterranean Sea. Soft cushions and luxurious velvets feature high in the luxurious guest rooms and suites while bathrooms are a temple of Italian marble with modern fixtures.
The hotel is particularly suitable for families with entertainment to suit all ages. Choose from three restaurants, enjoy state-of-the-art equipment in the fitness centre or try out the unique shower and snow chamber!  Adults can enjoy a host of live entertainment after dark along with the chance to win at the casino, if you're feeling lucky!
Along with first-class facilities and a serene spa, this exceptional hotel prides itself on the highest levels of customer service. All you have to do is relax and enjoy it all!
The main restaurant will be going under renovation work. There will only be temporary short noises within the hotel. The period of the renovation work will be between 05 Feb'18 - 01 April'18.
Cyprus Premier Experts Recommend
You may be tempted to spend every waking moment enjoying the luxurious facilities of the Merit Crystal Cove Hotel and Casino, but there are some fabulous shops, markets, lively bars, historic attractions and places to visit in nearby Kyrenia. Hop aboard the hotel's courtesy bus service which operates at set times. In approx.15 minutes you will be in the heart of the town and its historical centre around the scenic harbour and impressive castle.
The Peace and Freedom Museum is a short drive away and includes a war memorial monument. Walkers will enjoy the fresh air on a visit to the neighbouring town of Lapta, about 10 minutes' drive west of Kyrenia. It has a pleasant 1.5km promenade for strolling beside the Mediterranean Sea with sensational views and unmissable photo ops!
Even closer to the hotel is Lambousa, which has a rich history and fascinating structures, including Roman-era fish tanks. These large rectangular pools were cut by hand out of the rock. The remains of the Roman harbour wall are worth visiting along with two local churches which can be admired from the outside.
If you decide to explore independently with a hire car, the fascinating Bronze Age cemetery in the beautiful mountain village of Karaman is worth the drive. Ask the hotel's concierge or Tour Rep for directions, according to your method of transport.
Please note that some services and amenities may not be available during low season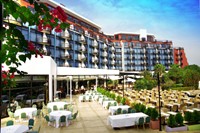 Ultra All Inclusive
• Buffet breakfast, lunch, dinner and midnight snacks, with unlimited alcoholic & non-alcoholic drinks to accompany meals. • Pastry Buffet at the at selected times. • Late afternoon Tea Time in the Lobby Aquarium Bar. • Alcoholic & non-alcoholic drinks are served at selected times from the Lobby Aquarium Bar all year round (The Hotel Management assign the beverage list). • At selected times local alcoholic and non-alcoholic drinks are served from the Pool Bar in summer. (The Hotel Management assign the beverage list). • Drinks & snacks are served at selected times from the Beach Bar & Cafe during summer (The Hotel Management assign the beverage list). • Room Service is chargeable.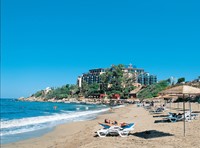 The Crystal Cove awaits you…
The Merit Crystal Cove Hotel and Casino is located just a short stroll from the private sandy beach and surrounded by beautiful gardens. Sheltered from the winds, the beautiful beach has soft shallow waters for paddling, swimming and cooling off. It offers a range of fun watersports for active guests and a convenient beach bar for cool drinks and light snacks. It's the perfect place to while away the day in the sunshine.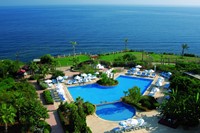 Enjoy a relaxing swim!
The attractive lagoon-shaped swimming pool is set in lush tropical landscaping and surrounded with plump cushioned sunbeds. Where better to relax in the sunshine with a nap or a good book! The nearby terrace offers the perfect place to dine in the sun and enjoy the stunning views after a refreshing dip in the warm Mediterranean waters.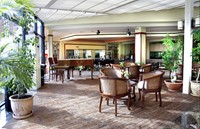 Dine in Style with 5 Restaurants!
The Merit Crystal Cove Hotel and Casino has five restaurants plus a café, patisserie and a choice of indoor and poolside bars. You'll be spoilt for choice in the main Crystal Restaurant which serves breakfast, lunch and dinner buffet-style with a vast array of beautifully presented options. Tables have stunning sea views to enhance the experience. Themed evenings offer international cuisine on select days. A la carte dining is offered at the other four restaurants and reservations are recommended. From fresh fish to Turkish delicacies and Mediterranean cuisine, guests will enjoy first class dining in these gourmet restaurants. In summer, the beach restaurant is a great place to start the day with a 'rustic' Turkish breakfast within sight and sound of the waves. Sample homemade preserves, comb honey and freshly baked bread. After dark it is transformed into the al fresco Lambousa Restaurant which specialises in fresh tasty seafood. The Panorama Restaurant on the sixth floor of the hotel has breathtaking vistas matched by delicious dining while the authentic Ottoman Kebab House offers a traditional Cypriot dining experience with tiled decor and furnishings. Fine dining is also offered in the upscale environment of the casino. For pre and post-dinner drinks, guests can enjoy local alcoholic beverages and soft drinks in a choice of bars and cafés. Tea and snacks are served for afternoon tea while for late night snackers, there is midnight soup and sandwiches! The outdoor Sunset Bar is ideal for evening sundowners while the Pool Bar is the place to find complimentary local soft drinks and beers until midnight. It's also a great place for light lunches, salads and snacks. Finally, the Scala Live Club Bar are great options for late night drinks and socialising.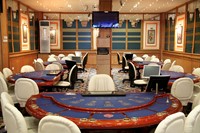 Entertainment Night and Day!
Guests looking for a hotel in North Cyprus with outstanding entertainment will find that Merit Crystal Cove Hotel and Casino tops the bill. It arranges a varied schedule of live entertainment to suit all ages. Shows and concerts performed by Turkish celebrities offer world class entertainment to guests. Live music can be enjoyed in bars while those on a roll can enjoy all the fun of the glittering Casino. During the day there are endless opportunities for water sports tennis, basketball courts and beach volleyball. Young guests are well catered for at the Merit Crystal Cove and Casino with two kids' clubs, a separate children's swimming pool, and mini play area. There's also a pony club and a diving school with lessons for children. (Supplements may apply).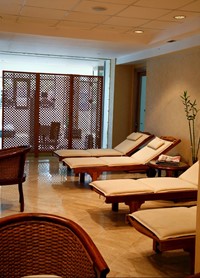 Chill Out in the Snow Chamber!
You may have come to North Cyprus for sunshine, but the snow chamber in the Crystal Spa is an experience you won't want to miss. Guests wallow in the 'adventure shower', then cool down Scandinavian style in an amazing snow chamber. Other spa treats include a sauna, steam room and traditional Turkish bath (Hammam). Book the ultimate relaxing treatment with a Hot Stone, Balinese or Shiatsu massage in the capable hands of trained masseurs and beauticians. For head to toe beauty try a rejuvenating collagen facial treatments, skin mask or mud bath!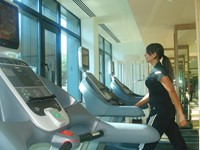 Work Off Those Buffets!
The Crystal Gym boasts the latest fitness equipment in the modern gym. Start the day with a gentle run on the treadmill and burn off those sins consumed in the bar and restaurant the night before!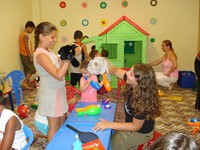 Activities for all ages
The Merit Crystal Cove Hotel and Casino has a whole floor of fun for family entertainment with an unrivalled amount of facilities and services for younger guests. • Babysitting service (paid) • Kids Club (ages 4-12) • Junior Club (ages 12-17) • Pony Club • Supervised Playground and Activities • 3 PlayStations • Arcade games • Basketball machine • Air Hockey Table • Video Racing Machines • Football • Battery-powered Carts
Where is the Merit Crystal Cove Hotel?
The Merit Crystal Cove Hotel is located around 9 miles away from central Kyrenia, which is just a 15 minute drive by car or bus. It enjoys a prime location on the coastline overlooking the Mediterranean Sea and is close to the vibrant village of Alsancak.
On the seafront with private sandy beach
9 miles from Kyrenia town
FREE Shuttle Service to Kyrenia Town
45 minutes transfer from Ercan airport
1 hour 25 minutes transfer from Larnaca airport
Merit Crystal Cove Hotel
Kyrenia