7 Nights

Mon, 10 May 21

Mon, 17 May 21
Pia Bella Hotel (Kyrenia)
Hotel Details
Customise Your Holiday
Summary
Final Step
Kyrenia
A best selling hotel with first class service set in the heart of Kyrenia
Small & Friendly
Highly recommended by Cyprus Premier and guests
A quaint and classically decorated hotel, just a stone's throw from the historical harbour, with its shops, bars and restaurants.  By recognising guest loyalty and taking pride in exceeding their expectations, the Pia Bella enjoys welcoming repeat guests year after year due to its warm and welcoming hospitality.
FREE WiFi in all rooms & public areas
Why Holiday Makers Love it
Attentive & Friendly Staff
Minutes from Shops & Restaurants
Attractively Designed Rooms
Near the Historical Kyrenia Harbour
Breakfast & Evening Meal Spread
Peaceful Gardens in the City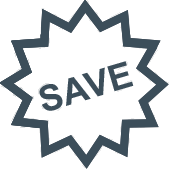 Special Offers available
Duration:
:
This offer can be combined with other offers.
With its convenient town center location and a reputation for impeccable service, it's not difficult to see why this friendly, family run hotel proves to be so popular.
Having won the Certificates Of Excellence for 6 consecutive years, The Pia Bella has been added to the exclusive group of Hall Of Fame winners. Only those Hotels & Restaurants demonstrating excellence in hospitality and who consistently achieve outstanding traveller reviews on Trip Advisor, have been awarded this coveted award honours.
Set in tranquil, attractive gardens and with a choice of two freshwater swimming pools, the Pia Bella offers tastefully decorated accommodation of the highest standards.  A highly regarded a la carte restaurant offers both seafood and classic Cypriot cuisine.
Ideally situated within walking distance of Kyrenia's picturesque harbour with its plentiful attractions, stunning sea views and all major amenities, the Pia Bella guarantees an exceptional town holiday in a sunny Mediterranean location.
 Please note that the hotel will accept 3 guests in one room, on the understanding that the additional bed supplied is a temporary bed.
Cyprus Premier Experts Recommend
It's easy to forget that the captivating medieval streets of Kyrenia are just a 2 minute bus ride away whilst taking it easy amongst the Pia Bella Hotel's s peaceful gardens. You only have to step food outside the hotel to discover the local supermarket, shops, bars and cafes. Take a stroll to the charming harbour and you'll find a variety of boats and yachts waiting to sail you across the crystal clear waters. Also well worth a visit, is the famous Kyrenia castle. Set between the stunning jagged mountains and the azure Mediterranean sea, the harbour provides the perfect opportunity to take some great holiday photos.
If you've opted for the B&B basis at the hotel, Niazi's restaurant on the harbour is an upmarket and popular choice in which to try a variety of authentic Turkish mezes for your evening meal.  The harbour is also home to a number of rooftop restaurants, all with stunning views. A particularly lovely dining experience can be discovered at 'Peanuts' restaurant which is just a short drive away. Your Tour Rep or the Pia Bella Hotel reception will be happy to help you with directions.
Just a short walk away too, is the public beach, as is the fashionable and up and coming area of Karakum. Slightly further afield, are the more popular beaches of Catalkoy and Alagadi.
Remember to enquire at reception as to whether the Kyrenia Amphitheatre is hosting any concerts. This stunning venue also holds some fantastic musical and theatrical productions.
Please note that some services and amenities may not be available during low season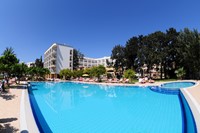 Two swimming pools set in beautiful gardens!
Set in beautifully landscaped Mediterranean gardens with two beautifully spacious pools, The Pia Bella Hotel offers several relaxing areas in which to sunbathe on the plentiful sun loungers. A separate area dedicated to children can be found in the larger rectangular pool, whilst a swim up pool bar, complete with pool hoist is available at more serene curve shaped pool.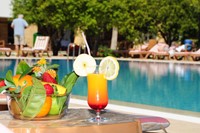 Fantastic Cuisine!
At the Pia Bella Hotel you can start your day eating a scrumptious breakfast by the pool, with a freshly squeezed orange juice and the bright sunlight greeting you through the exotic palms. The Pia Bella Hotel offers a dining experience either inside their brand new charming restaurant, or al fresco under the Mediterranean stars. Dining / Bar options include Cafe Bella, The Annex and the fantastic Mezzanine, which offers a delicious a la carte menu, specialising in local Cypriot dishes and fresh fish. Their pool / garden bar and main hotel bar ensures a refreshing cooler or a tasty snack is always at arms - length for their guests.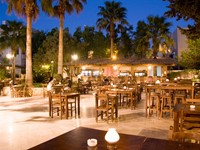 Enjoy a taste of Cyprus!
During the summer months, regular Cyprus nights and live entertainment is usually held at the Pia Bella Hotel in the Garden Bar. There are plenty of family activities to enjoy, such billiards, table tennis, darts and football. A Sky Sports Screen also shows live football matches. The Cafe Bella houses a wide selection of board games. Opposite the hotel is a professional football pitch. The hotel also boasts a casino, so whether you are just feeling particularly lucky, or a keen player, there's fun to be had! For something more relaxing, massages can also be arranged through the hotel reception.
Where is the Pia Bella Hotel?
The Pia Bella Hotel is located close to Kyrenia town centre, meaning it is just a short walk from the shops, restaurants, bars and Kyrenia Harbour.
3 minutes drive from nearest sandy beach
Located in Kyrenia Town
50 minutes transfer from Ercan airport
1 hour 25 minutes transfer from Larnaca airport