7 Nights

Fri, 23 Apr 21

Fri, 30 Apr 21
Hotel Details
Customise Your Holiday
Summary
Final Step
Kyrenia
Newly renovated luxury hotel on Kyrenia seafront
Luxury
Centrally located in Kyrenia Harbour!
The well-established Rocks Hotel and Casino has been completely renovated in early 2019 to offer guests premium luxury with unmatched services! Enviably located along the Kyrenia Harbour near many local bars, shops, restaurants and historical sites, it is an excellent choice for a relaxing break in North Cyprus at any time of year.
FREE WiFi in all rooms & public areas
Why Holiday Makers Love it
Friendly And Efficient Staff
Brand New Furnishings
Beautiful Laid-Back Atmosphere
Excellent Hospitality
Pool With Sea Views
Luxurious Ambiance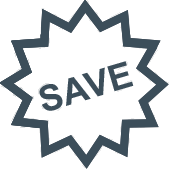 Special Offers available
Duration:
:
This offer can be combined with other offers.
Perfectly located overlooking the harbour and seafront, the renovated Rocks Hotel and Casino continues its long-standing reputation as a luxury hotel with first-class service and amenities.
The Rocks Hotel and Casino has a beautiful lagoon-style pool with sun loungers on a terrace which provides direct access into the beautiful blue Mediterranean Sea. It's the perfect area for sunbathing or indulging in sweet treats and refreshments from the poolside café. The hotel boasts a lavish spa with holistic beauty treatments and night-time entertainment in the casino. Plush accommodation and attentive service ensures guests will feel pampered from the moment they arrive.
Situated in the heart of Kyrenia's Old Town, guests will find a choice of seafront dining, shops, boat trips and historic attractions just steps from this luxury five star hotel.
Cyprus Premier Experts Recommend
The Rocks Hotel and Casino is in the heart of Kyrenia's Old Harbour and just steps from the vibrant shops and bars in this historic area. Once lined with old warehouses which now house atmospheric restaurants and bars, the harbour is a place of history and scenic beauty. 
Complementing the excellent restaurant options within the Rocks Hotel and Casino are plenty of local seafood restaurants such as the nearby Niazi's Restaurant which serves excellent Turkish dishes and delicious authentic mezes. Many boats in the harbour offer a romantic dining experience at sunset for a memorable treat.
The imposing Kyrenia Castle at the east end of the harbour is a  spectacular landmark with a 12th century chapel within its walls which include Roman columns from earlier times. The fascinating Shipwreck Museum is well worth a visit.  
For exploring the island, the main bus station is about 10 minutes' walk from the hotel. Those who opt to hire a car and explore North Cyprus independently can make use of the free hotel car park. It is the best way to reach the traditional villages of Bellapais and Karmi, the sandy beaches of Kyrenia (such as Alagadi, Escape and Camelot), the fascinating castles of St Hilarion and Kantara. There are many traditional mosques, churches and museums dotted around the surrounding areas that are all worth visiting while staying in Kyrenia.
Please note that some services and amenities may not be available during low season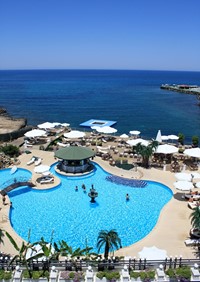 Private Waterfront Terrace
Just steps from the exclusive atmosphere of the Rocks Hotel and Casino, guests can relax in the sun on the private waterfront terrace with swimming pool. There is also direct access to the crystal blue waters of the Mediterranean Sea.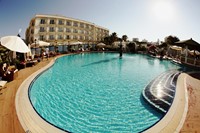 Freshwater Pool by the Sea
The pool area of the Rocks Hotel and Casino is well furnished with rattan day beds and parasols around the alluring freshwater pool. Guests can relax surrounded by modern decking, an ornate bridge, cascading waterfall and a cool swim-up bar with uninterrupted sea views and cool breezes. There is also an area for sunbathing, swimming and relaxing in unrivalled luxury.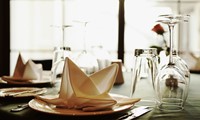 Delicious Dining Buffet-style
Breakfast and dinner are served open buffet-style in L'Hirondelle, the upscale main restaurant, complemented by excellent service from well-trained staff. For an elegant and polished dining experience, La Habanera restaurant is open 24 hours. It serves classic Italian cuisine cooked with seasonal vegetables harvested from the hotel's very own farm. Reservations are advisable to avoid disappointment at this popular restaurant. The Rocks Cafe is another popular venue for guests to enjoy mid-morning coffee or afternoon tea. It also serves light but tasty lunches and snacks in a calm and elegant atmosphere. Finally, the Onyx Bar is a chic bar/restaurant with tasty American-style favourites and an amazing dessert menu. In the evenings, the bar has a live DJ and a nightclub atmosphere on Friday and Saturday nights.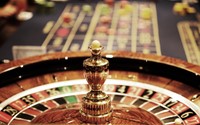 A Harbour Hotspot
The Rocks Hotel and Casino has plenty to keep guests entertained each evening. Try your luck and roll the dice at the famous casino, which often hosts popular acts by Turkish and international entertainers. After dark, the trendy Onyx Bar is the place to mix and socialise over cocktails and drinks. On weekends it has a lively disco with a top DJ providing music and dancing until the small hours. More entertainment can be found in La Habanera restaurant where live music serenades diners as they enjoy wonderful food with glittering harbour views.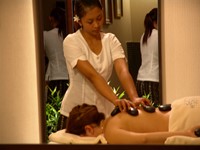 Try an expert masseur!
The Spa includes a fully-equipped fitness centre along with Turkish Baths, sauna and beauty centre. Let our professional spa therapists smooth away tension with a rejuvenating full body massage or beauty treatment in luxurious surroundings. The indulgent treatments include everything from hot stone treatments to indulgent chocolate therapy, Thai massages and even a marine algae wrap. After a visit to the Rocks Spa you will have a sense of total well-being as you rejuvenate body, mind and spirit.
Where is the Rocks Hotel?
The Rocks Hotel and Casino is situated in the centre of Kyrenia Harbour and is ideal for exploring the local attractions, shops, restaurants and bars.
On the seafront with private beach
Located in Kyrenia town
40 minutes transfer from Ercan airport
1 hour 20 minutes transfer from Larnaca airport