Enjoy your holiday without any questions…
Everything you need to know…
Practical Information about North Cyprus
Emergency Phone Numbers
Police: 155
Fire: 199
Forest Fires: 177
Ambulance Emergencies: 112
Nicosia/Lefkosa: 0392 2285441
Kyrenia/Girne: 0392 815 2226/8152254
Famagusta/Magusa: 0392 3662876/3665328
Guzelyurt; 0392 7142125 
Dialing Codes:
North Cyprus from elsewhere uses 0090 followed by either the code for landline numbers 392 and for mobiles 542 or 533. There are two mobile service providers in North Cyprus; KKTC Telsim which uses the 542 prefix and Turkcell which uses 533. Mobile numbers are usually supplied with the necessary code to facilitate access. When dialing from North Cyprus to the UK guests must enter 0044 followed by the number required with the deletion of the initial zero.
Public Holidays
The religious holidays of Islam are observed and like the religious holidays in the Christian Church they are moveable feasts. Ramadan is the equivalent of Lent and is a period of fasting followed by the three day Kurban Bayram (feast of the Sacrifice).
Other major holidays are:
New Year's Day, 1st January
Children's Day, 23rd April
Labour Day, 1st May
Youth and Sports Day, 19th May
Peace and Freedom Day, 20th July
Communal Resistance Day, 1st August
Victory Day, 30th August
Turkish National Day, 29th October
Independence Day, 15th November (proclamation of TRNC in 1983)
Climate
Cyprus is an island with weather largely controlled by its geographic position with two mountain masses of the Trodos as well as Kyrenia and Besparmak mountains. In general, winters are wet and mild with the first rains usually falling in October and continuing into April. Temperatures during the day range between 6C on a cloudy day to 18C when the sun shines which does almost every day. April, May and June are the greenest months with bright displays of wild flowers. July and August are hot and humid with high temperatures of 40C plus with little relief at night. The humidity starts to drop in September and the days are still hot. October brings cool breezes and clouds which settle on the horizon with terrific lightning displays over the sea. Visitors still swim in the sea, right up until Christmas with the water temperature being pleasantly invigorating.
Currency
The currency is the Turkish Lira with a constantly fluctuating exchange rate. For this reason, shopkeepers and restaurant owners are fully conversant with all major currencies and bills can be paid in UK Sterling, Euros, Dollars as well as the local currency. There are many exchange bureau's in all the major towns and money is changed conveniently. Major UK Credit and Debit cards are widely accepted and can be used in cash machines. We do advise however you inform your bank before travelling so that they do not block your card. You should also inquire about charges to use your card abroad. Travellers Cheques as well as Scottish banknotes are not widely accepted in North Cyprus and changing them can be difficult.
Banking
Unless you are planning on taking up residency in North Cyprus, it is unlikely you will need a bank unless it is to make a money transfer. Be aware that this will take quite a long time and attract a stiff commission charge.
Electricity
The supply is 220/240 volts and is provided via three pin plugs as in the UK.
Medical Care
In the case of accidents and emergencies all the hospitals will provide medical care. Minor cuts and bruises will be treated usually free of charge. However, major medical treatment can incur a hefty bill and it is essential that comprehensive insurance cover is taken out to cover the holiday period and that your insurance covers you for Turkey as well as Europe. Also, make sure that any pre-existing health concerns are notified to the insurance company prior to travel. Failure to notify them may well render the insurance cover null and void. Please note that the European Health Insurance Card (EHIC) is NOT accepted in North Cyprus.
Legal Systems 
As with any other country, the TRNC has rules and laws that are there to be obeyed. Drugs are not tolerated in North Cyprus and possession of even a small amount will result in a hefty prison sentence. Although North Cyprus is a safe country, care should always be taken with personal belongings and important items should be kept in a safety deposit box.
Driving
As in the UK, you drive on the left hand side of the road in North Cyprus. You must bring both parts of the full UK licence in order to hire a car whilst you must be over the age of 25 to hire and/or drive a rented vehicle. When you are driving a hired vehicle you must be in possession of your valid documents (driving licence, insurance, rental agreement) at all times. Visitors if stopped by the police will be treated kindly but driving under the influence of drink and/or drugs as well as dangerous driving is an offence and will not be tolerated; heavy fines are imposed. Parking restrictions are evident by black and white painting on the kerb stones or double yellow lines which should not be infringed. There are plenty of car parks and the fee is not expensive.
Language
The language spoken in North Cyprus is Turkish however many of the older Cypriots will speak English and are proud of the fact that they can. Hotel staff will usually speak a certain amount of English and are always happy to improve it. Visitors that attempt some Turkish, even if only to say please, (Lutfen) "Thank you" (Tessurker Ederiz), and "Hello" (Merhaba) will be greeted with a beaming smile.
Business Opening Hours
Due to the oppressive heat of summer, most of the civil service offices will work from 08:00 to 14:00. Winter opening hours can and do vary from department to department but usually they are operational from 09:00 to 12:30 and 14:00 to 17:30. These hours will apply to most of the retail outlets with supermarkets staying open until quite late.
Time Difference 
North Cyprus is TWO hours ahead of GMT in winter and THREE hours ahead in summer. Simply put, there is always a TWO hour difference between UK time and TRNC time as clocks are altered on the same days of the year.
Passport and Visas
Visitors to North Cyprus must be in possession of a current ten year passport which should not be due to expire whilst on holiday. No visa application is necessary before entry for British Passport holders. A 90 day and over visitor will need a visa prohibiting work which will be given at passport control/immigration on arrival in North Cyprus. The visa stamp that will be put in your passport will not prevent you entering Greece or South Cyprus. However, you may request a visa slip to be stamped which is then placed in your passport. It is important you do not mislay this during your stay. Holders of non UK passports need to apply for a visa before travelling to North Cyprus from the TRNC Embassy in London. If you are unsure, please check whether you require an entry visa before booking your holiday.
Airports and Border Crossing Points
The airport of Ercan and all crossing points on the border that divides the island are legitimate points of entry. They are subject to passport control regulations and whatever restrictions are in place regarding the importation of goods. It is always advisable to check before travelling the duty free allowances for alcohol, perfume, tobacco and monetary value of goods for personal use. Remember, North Cyprus is outside the EU.
General Information
As with any country, care should be taken at all times whilst on holiday, if you are going out on your own, let someone know where you are going and what time you will be back. Ensure that your important belongings are kept in a safe and do not carry large amounts of money or passport with you unless necessary. Always keep a small amount of money in case of emergencies and ensure you have the contact numbers for police/ambulance/embassy etc if you need them. It is advisable not to drink the tap water; bottled water is best and is very inexpensive.
Please wait ...
Please wait while we find your perfect holidays ...
Please wait while we find your perfect hotel ...
Please wait while we find your perfect flight ...
Please wait while searching for your ideal transfer ...
Please wait while searching for your perfect car ...
Please wait while we take you back to our homepage ...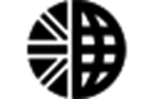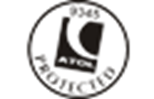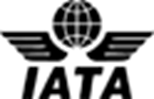 Complete peace of mind