Turtle-Watching in North Cyprus
Turtle-Watching Paradise in North Cyprus. Explore Nesting, Hatching, and Conservation efforts & Discover the Best Turtle-Filled Beaches on the Island.
Dive into the World of Turtles...
Turtle-Watching in North Cyprus
Turtle-Watching Paradise in North Cyprus. Explore Nesting, Hatching, and Conservation efforts & Discover the Best Turtle-Filled Beaches on the Island.
Dive into the World of Turtles...
Dive into the World of Turtles...

Dive into the World of Turtles
Welcome, nature enthusiasts, to the captivating world of turtle watching in Northern Cyprus! If you're seeking an extraordinary adventure that will transport you to a bygone era, then get ready to embark on an unforgettable journey. Turtle watching has gained popularity as a nature-based activity, and in North Cyprus, you have the unique opportunity to witness the magic of sea turtles nesting and hatching in their natural habitat.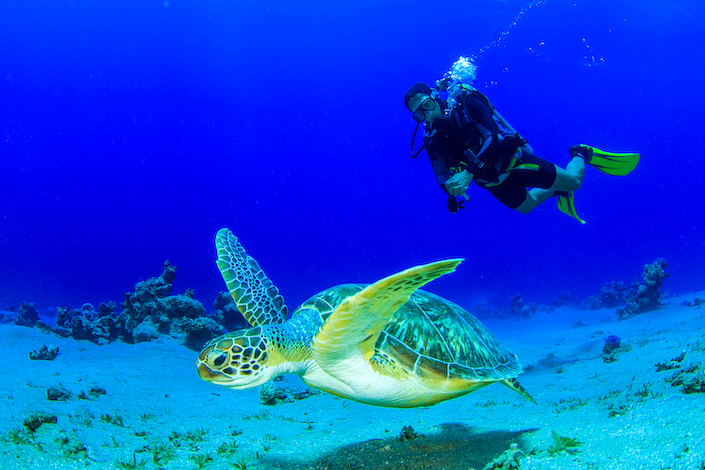 Picture this: endless stretches of soft sandy beaches, bathed in the warm glow of the Mediterranean sun, and crystal-clear turquoise waters that beckon you to explore. But what truly sets Northern Cyprus apart is the chance to observe these ancient creatures, sea turtles, up close. It's an experience that will leave you in awe, allowing you to connect with nature on a profound level. So, let's dive deeper and discover the enchanting world of turtle watching in North Cyprus.
Geographical Overview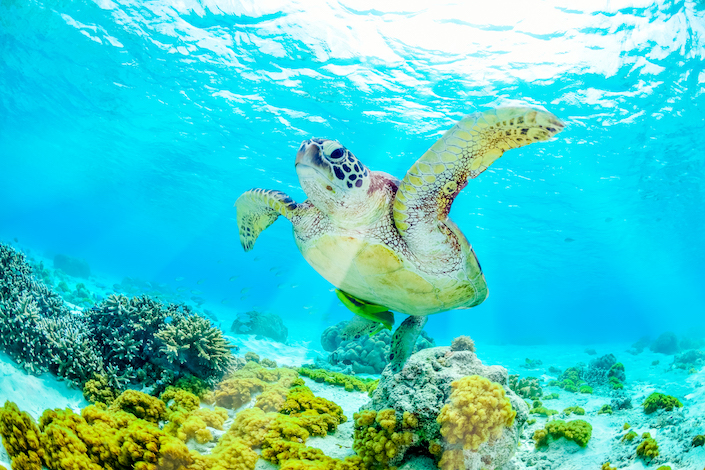 Nestled in the eastern Mediterranean, North Cyprus boasts a unique coastal landscape that serves as a sanctuary for sea turtles. Its pristine beaches, rugged cliffs, and abundant marine life make it an ideal habitat for these magnificent creatures.
Importance Of North Cyprus For Sea Turtles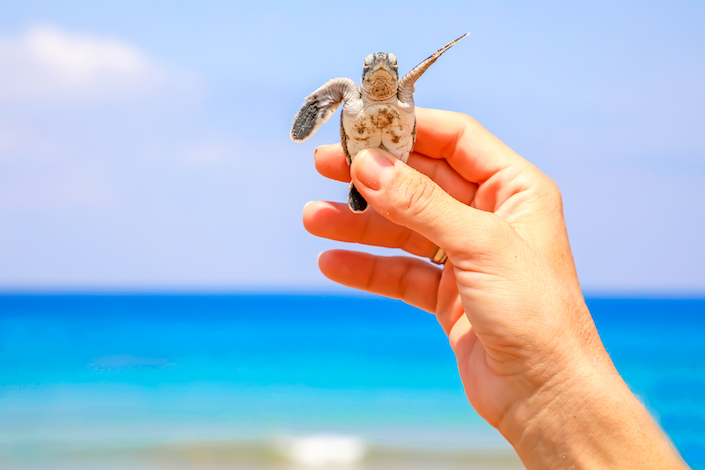 North Cyprus holds significant importance as a nesting site for endangered sea turtle species, primarily loggerhead (Caretta caretta) and green (Chelonia mydas) turtles. The region's geographic location and environmental conditions create a haven where these ancient creatures return year after year to lay their eggs.
These nesting grounds serve as a vital link in the life cycle of sea turtles, ensuring the survival of these incredible species. By protecting North Cyprus as a turtle habitat, we can contribute to the preservation of these ancient creatures for generations to come.
The Enchanting World of Sea Turtles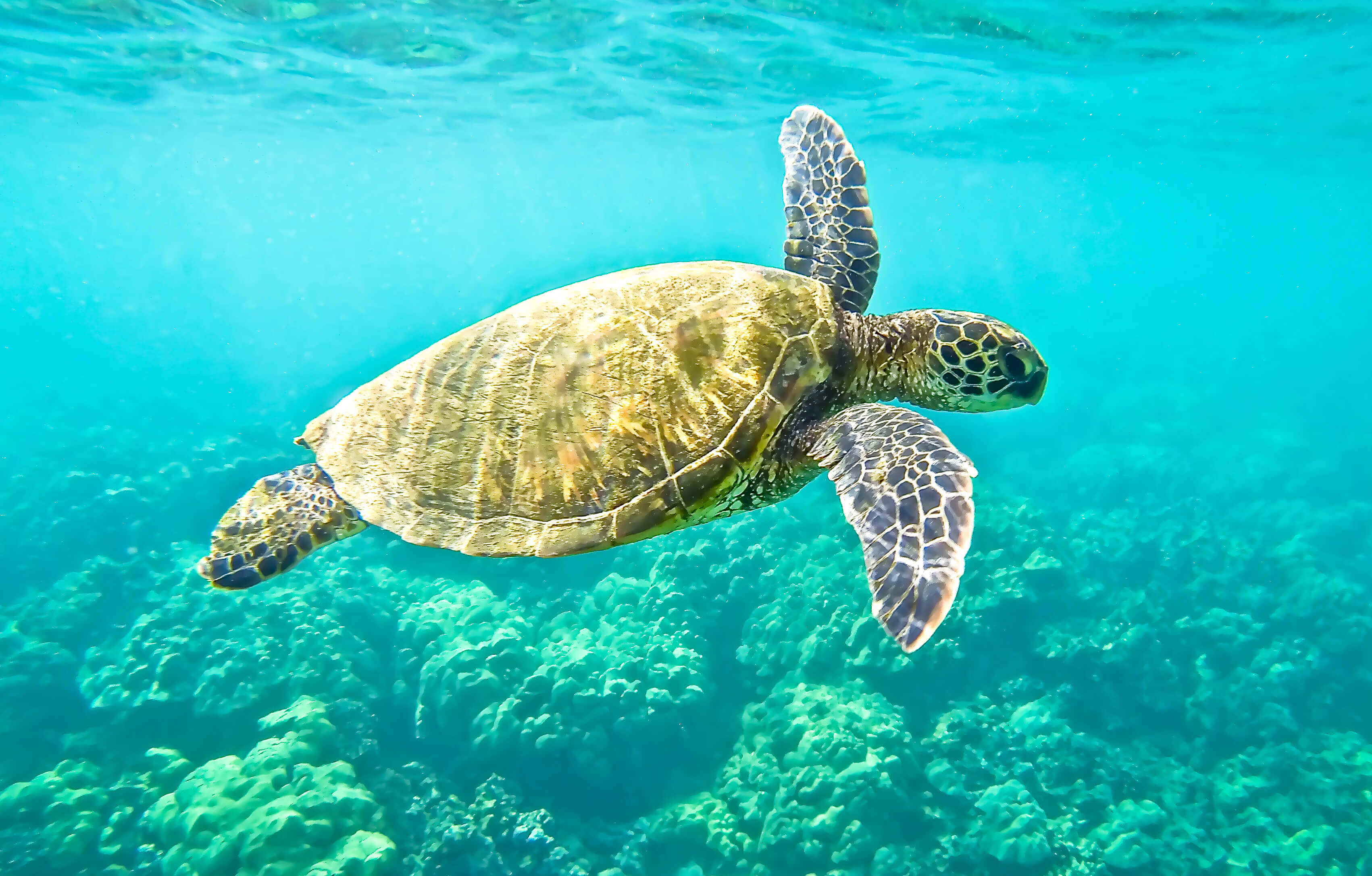 Let's take a closer look at the fascinating sea turtle species that grace the shores of North Cyprus. The two most commonly encountered species are the loggerhead and green turtles.
Loggerhead Turtles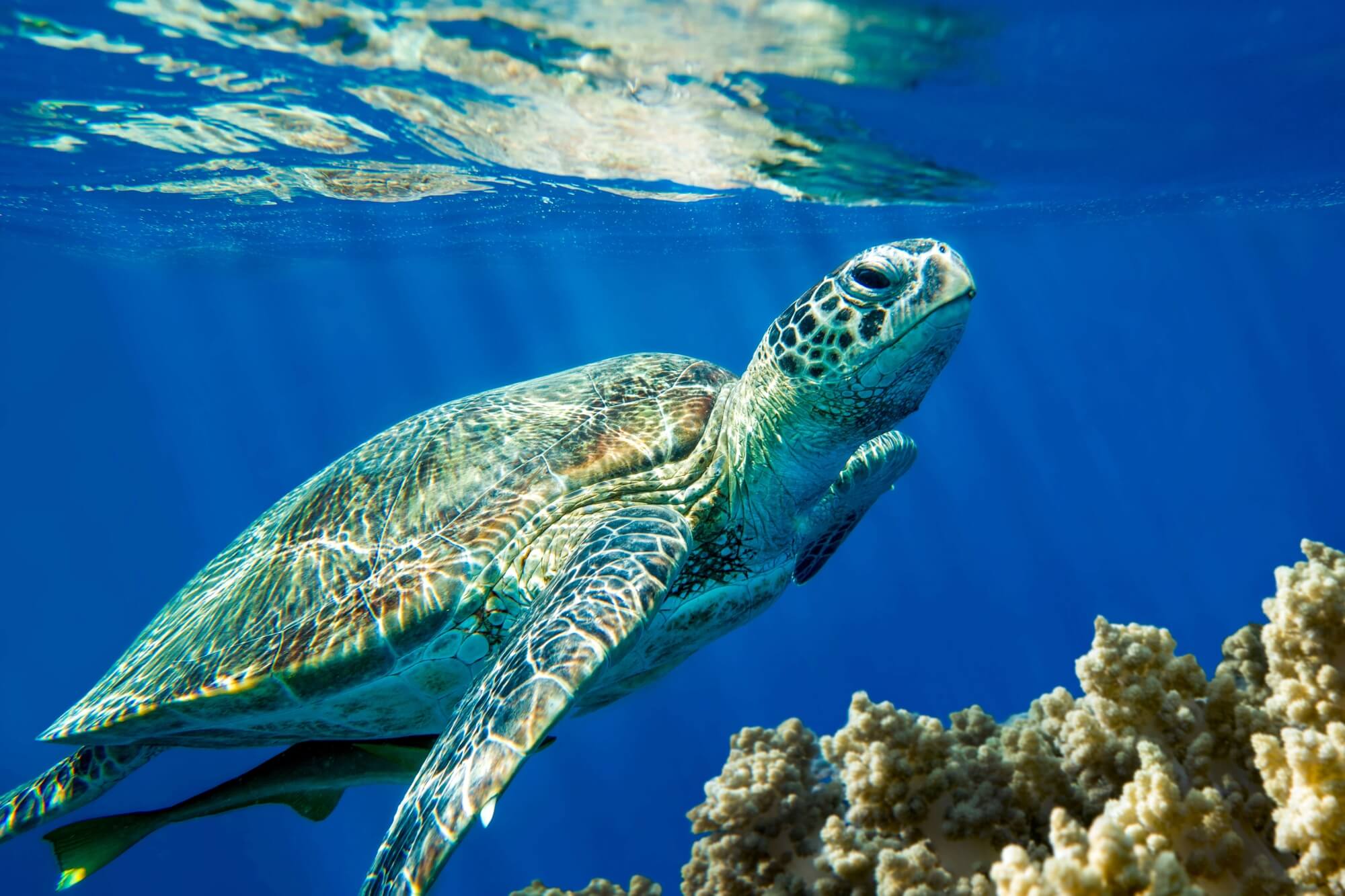 Loggerhead turtles are known for their large heads and powerful jaws. They are the most common turtle species nesting in North Cyprus. These gentle giants can reach impressive sizes, with females often exceeding three feet in length and weighing over 300 pounds. Loggerhead turtles are recognized by their reddish-brown shells and intricate patterns.
Green turtles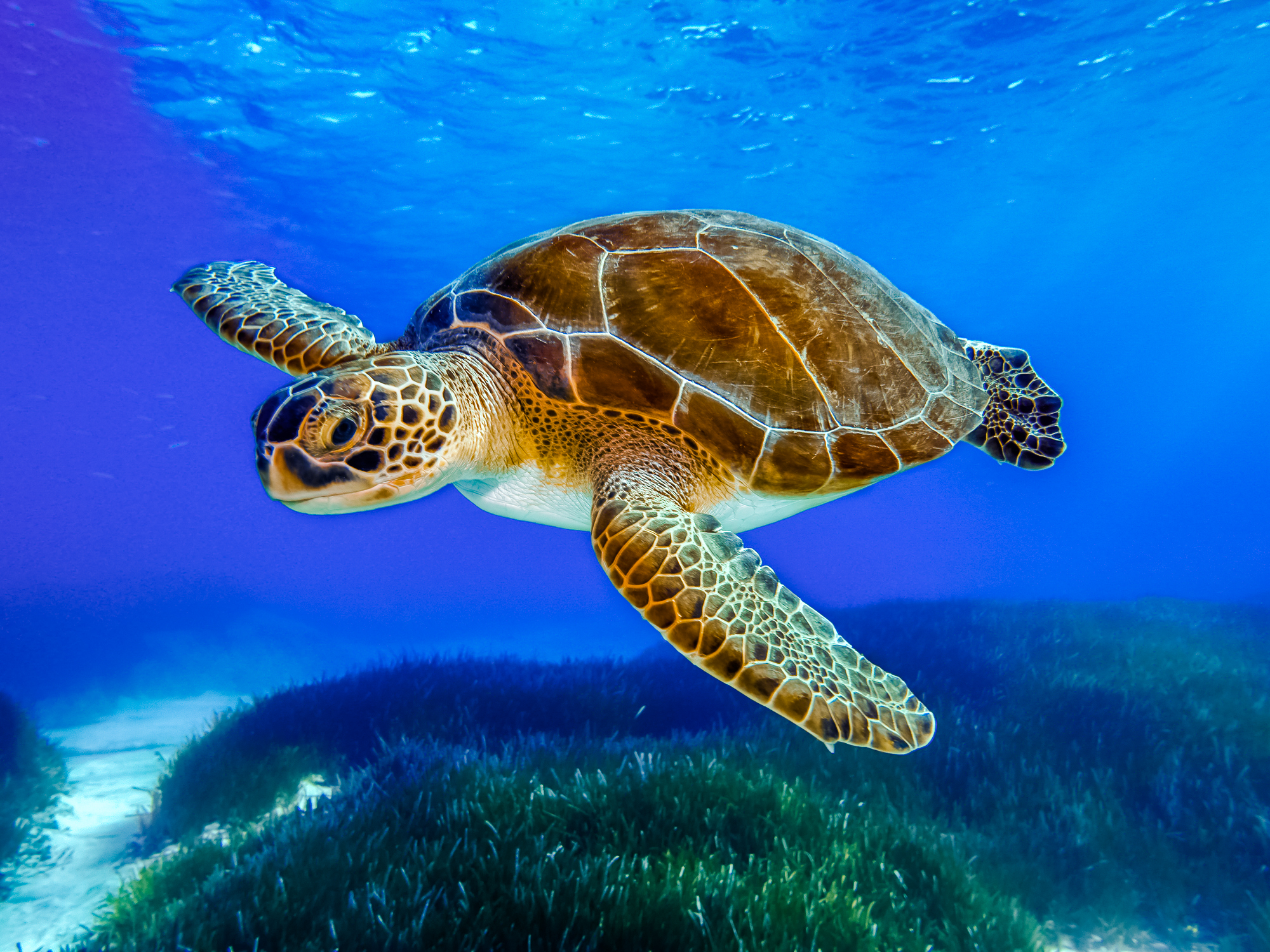 Green turtles are aptly named for the colour of their fat and not their shells. They have a heart-shaped shell and are slightly larger than loggerheads. Green turtles are known for their vegetarian diet, feeding mainly on seagrass and algae. Despite their name, they have a brownish shell and are often encountered in the waters surrounding Northern Cyprus.
Turtle Life Cycle And Behaviour
Sea turtles have a fascinating life cycle that spans land and sea. It all begins with the females returning to their natal beaches, sometimes travelling thousands of miles, to lay their eggs. This process, known as nesting, usually occurs during the night. Witnessing a sea turtle emerge from the depths of the sea and laboriously crawl up the beach to dig a nest and lay her eggs is a truly awe-inspiring sight.
After the incubation, the tiny hatchlings emerge from the sandy nests and make their way to the sea. It's a perilous journey, as they face numerous challenges and predators along the way. However, those lucky enough to survive will grow and mature in the vastness of the sea, returning to their natal beaches years later to continue the cycle.
Understanding the behaviour of sea turtles during the nesting and hatching seasons adds an extra layer of fascination to the experience of turtle watching. The dedication and resilience displayed by these ancient creatures are a testament to their survival instincts and the importance of protecting their fragile existence.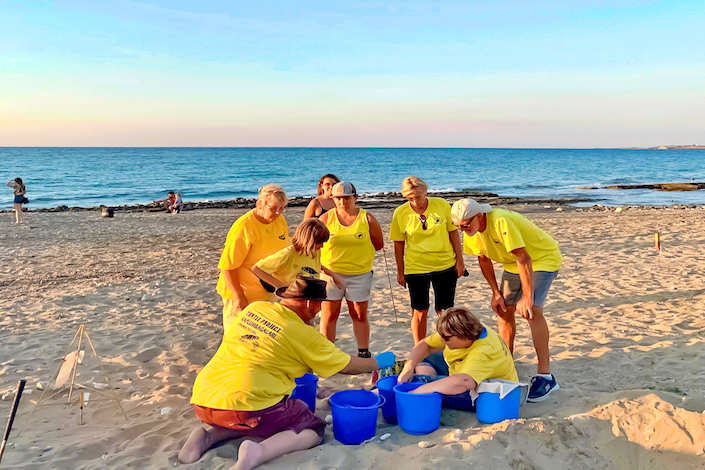 Join us in the next section as we explore the best places for turtle watching in North Cyprus, where you can witness these incredible moments up close and personal.
Best Turtle-filled Beaches
Several stunning beaches in North Cyprus offer an incredible chance to swim with turtles. Among these beaches are Alagadi Beach, Golden Beach in Karpaz, Caretta Beach, and Guzelyali Beach. Each of these beaches has its unique charm and is worth exploring.
1. Alagadi Beach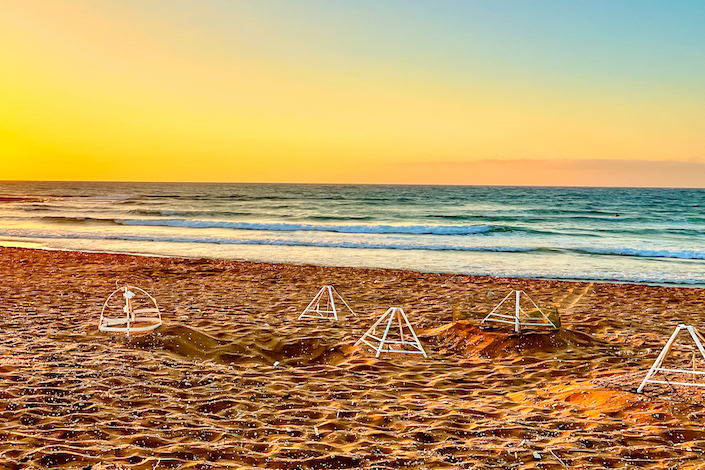 Alagadi Beach, located just east of Kyrenia, is one of the most popular turtle-watching spots in North Cyprus. Here, you can watch as female turtles come ashore to lay their eggs, and later in the season, you can witness the hatchlings make their way to the sea. The beach is also a great place for swimming and relaxing. For those seeking convenient access to this breathtaking beach, the Acapulco Resort, Korineum Spa & Beach, and Elexus Hotel are all situated nearby, ensuring a delightful stay within reach of this natural wonder.
2. Golden Beach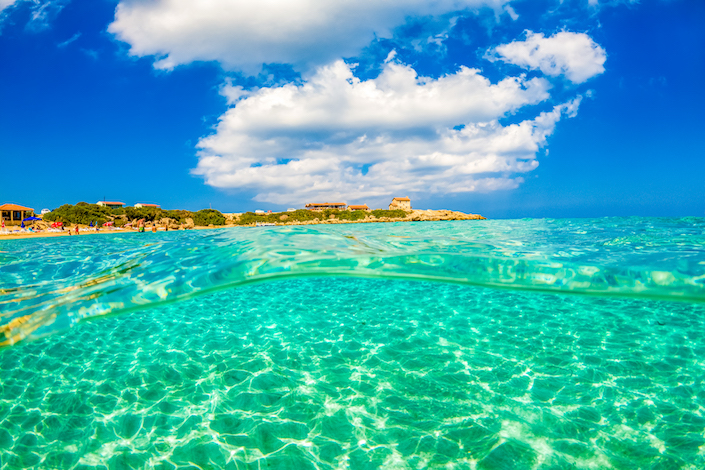 Golden Beach in Karpaz is another must-visit destination for turtle-watching. This secluded beach is known for its clear waters and pristine sand, making it the perfect place for a swim. Keep an eye out for turtles as you float in the warm waters! For an unrivalled experience, choose to stay at Limak Cyprus Deluxe Hotel, Karpaz Gate Marina, or Kaya Artemis Resort, where you can relish the convenience of easy access to the pristine shores of Golden Beach.
3. Caretta Beach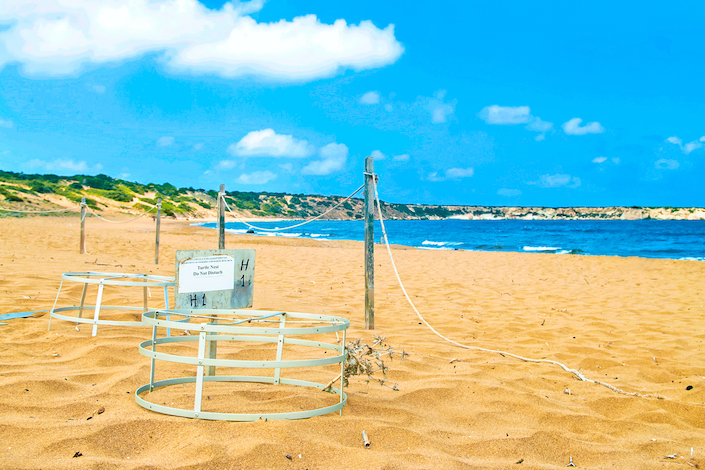 Caretta Beach, located in Guzelyurt is a great spot for families. Caretta Beach is home to one of the most successful sea turtle conservation programs in North Cyprus. Volunteers at Caretta Beach release over 2,000 green turtle hatchlings into the sea.
4. Guzelyali Beach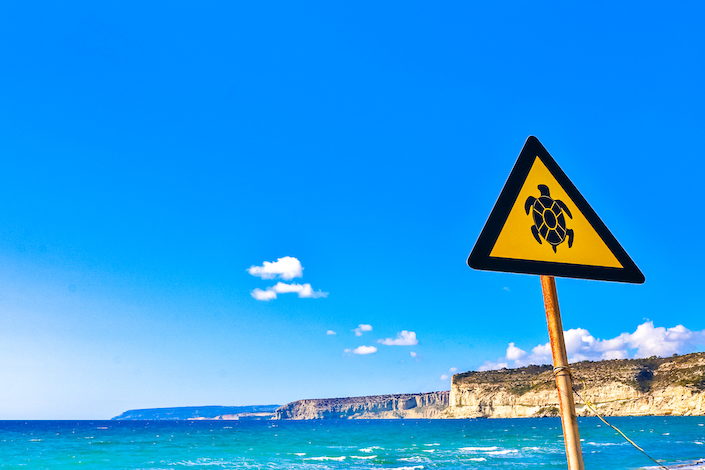 Guzelyali Beach, located in Karsiyaka, Kyrenia, is a hidden gem. The beach is less crowded than some of the other turtle-watching spots and offers stunning views of the Mediterranean Sea. Keep your eyes peeled for turtles making their way to the shore! Opting for a stay at Riverside Resort, Manolya Hotel, or Rose Gardens Hotel offers you the distinct advantage of enjoying proximity to the stunning Guzelyali Beach.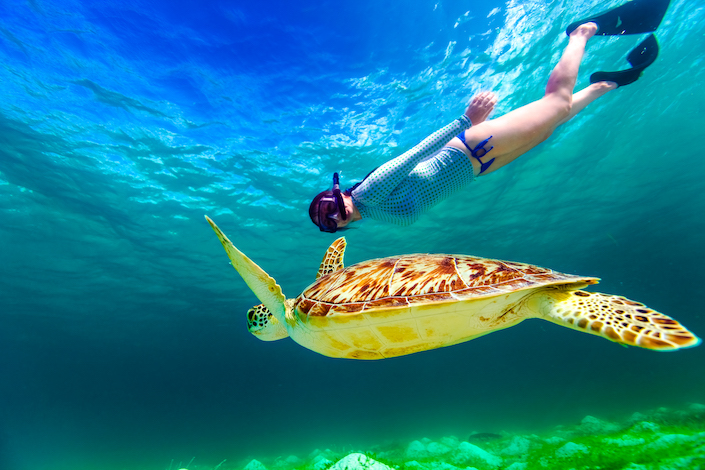 In conclusion, turtle watching in North Cyprus offers a truly magical and immersive experience that connects you with the wonders of nature. The pristine beaches, the gentle waves, and the presence of these ancient creatures create an atmosphere of awe and reverence. By witnessing the nesting and hatching of sea turtles, you become a part of their remarkable journey and contribute to their conservation. So, pack your curiosity, embark on this unique adventure, and let the beauty and majesty of turtle watching in North Cyprus leave an indelible mark on your soul. Together, let's celebrate and protect these ancient creatures, ensuring that future generations can also witness the awe-inspiring sight of sea turtles in their natural habitat.